Case Study: Impact Measurement in collaboration with the CSR Team of UWV - Theory of Change
UWV
Background
In this case study, we will take you on a journey with UWV, specifically the CSR (Corporate Social Responsibility) team within the Board of Affairs. UWV is a prominent organization in the Netherlands in the field of the labor market and social security, venturing into the world of impact measurement. We will share how TOSCA contributed to this process.
UWV faces significant challenges in a rapidly changing world. Understanding their impact on society is crucial for achieving their strategic goals. They not only wanted to know how they were doing but also where they could improve.
Approach
The CSR team at UWV wanted to embrace impact measurement to enhance their efforts and provide transparency to stakeholders, including citizens, policymakers, and internal teams. They understood that impact measurement is the key to more efficiently allocate resources and achieve their societal, ecological, and economic ambitions. Impact measurement encompasses several essential steps, with a primary focus on defining UWV's 'Theory of Change' clearly. We facilitated this process through workshops, actively involving UWV's team and encouraging them to take the initiative. The steps we took together included:
Formulating UWV's Theory of Change and Creating Focus
We collaborated with MVO policy advisors to identify their key societal issues, such as employment, environmental impact, and social inclusion. This ensured that their efforts were concentrated on areas where they could have the most significant impact. Together, we developed a clear Theory of Change that outlined how UWV's activities would lead to the desired impact. This enabled them to create four focus areas for positive change and concentrate on the themes where UWV wanted to measure its impact.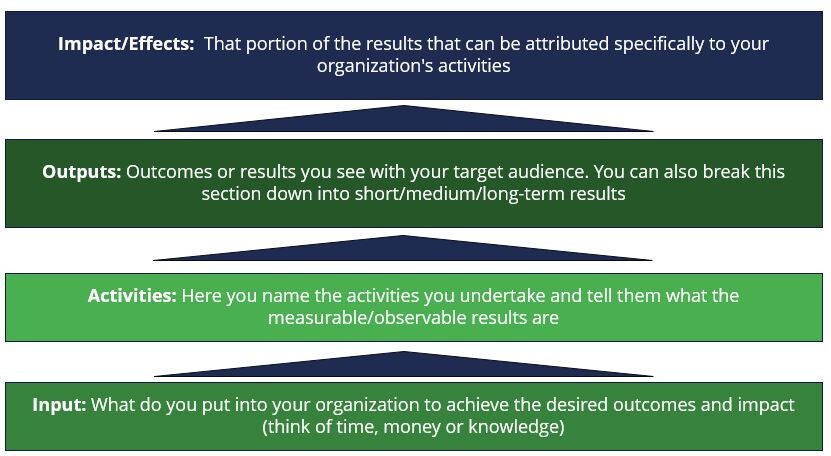 Determining the Indicators
We began selecting measurable indicators specifically tailored to the four focus areas of UWV's broader MVO policy.
Results
Together with the policy advisors, we took the first steps toward impact measurement. The Theory of Change will assist the CSR team and, ultimately, UWV in working more purposefully, making better decisions, and driving positive change. We take pride in our role in this journey toward a more sustainable and high-performing organization. What characterized this collaboration was the proactive and co-creative approach we experienced with the team. The team is now moving forward with the goal of deeply embedding impact measurement into their daily practice.
Do you want to know more about this case and find out how impact measurement and the Theory of Change can impact your organization? Reach out to Ulrike de Jong (ulrike@toscatribe.nl or call 06-51072464)
Back to projects